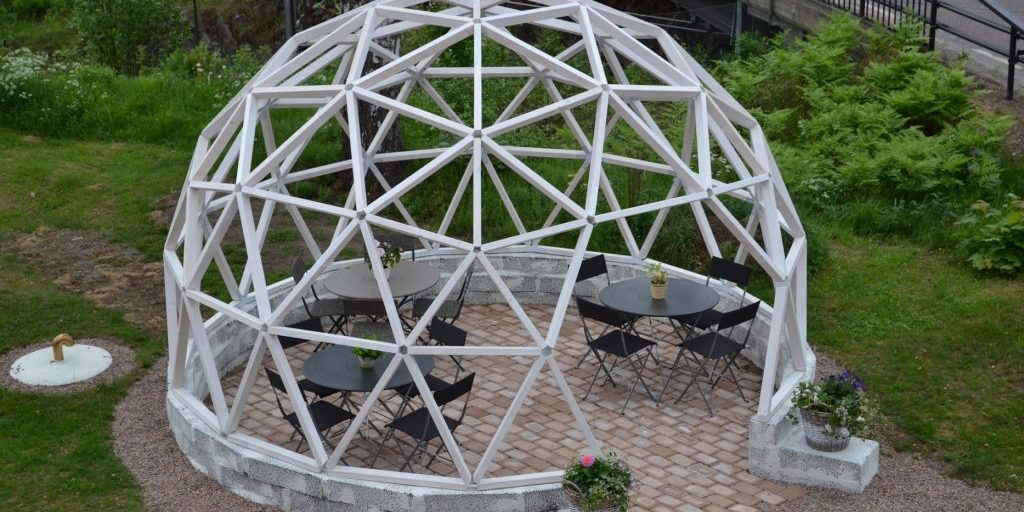 Biodome – universal art of construction in harmony with nature's own geometry gives you limitless possibilities to create your own oasis
Used as a patio Biodome is the place where you find peace and calm : magical meals or moonlight yoga-we provide it.
Used as a greenhouse Biodome is totally unique. Sunlight shining in all day at 90 degrees without any dead angles means that air circulates in a constant stream and is self-insulating.
We will build your unique patio or greenhouse combining woodland and sunshine with glorious vibrations!!